Connect a Google+ Page to your Site
Linking a WordPress.com site to your Google+ page gives your business or brand a boost by providing Google additional information in improving your site's relevance in the search results. Moreover, the connection helps your customers and fans find your website more easily.
The first step is to verify your site on Google Webmaster Tools. In step 3 of the verification process, please be sure to enter your site URL without the "www" in front of it. For example, if your site has a custom domain such as mygroovydomain.com, please only enter mygroovydomain.com in the URL field. If you do not have a custom domain, please enter your site address as is: mygroovysite.wordpress.com.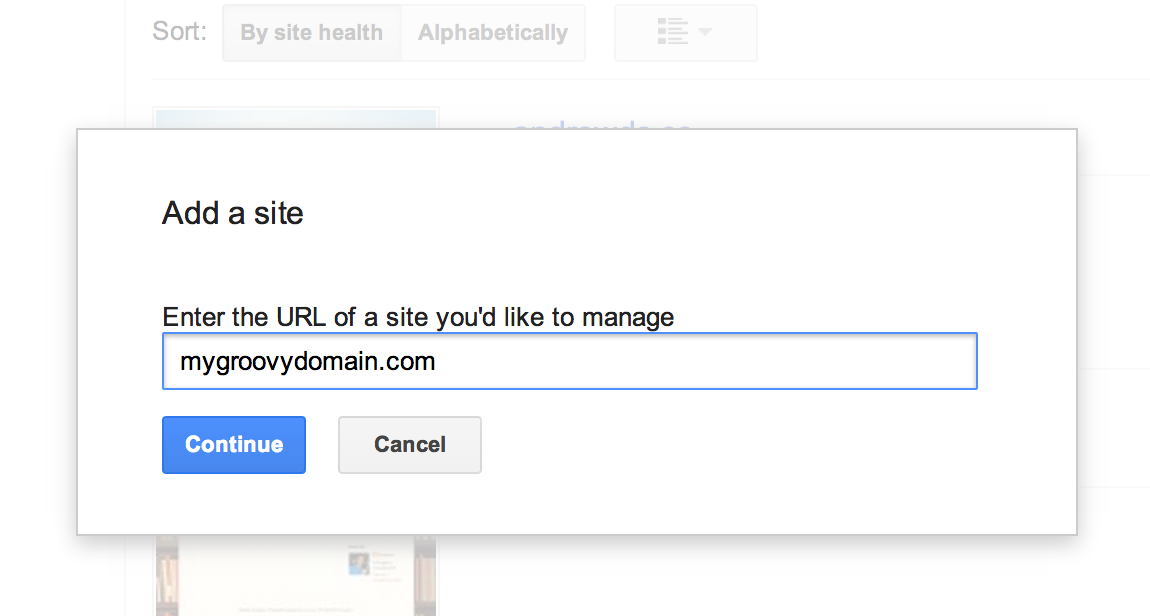 After successfully verifying your site with Google Webmaster Tools, please follow these steps to connect it to your Google+ page.
Access your Google+ Page Dashboard
Click on Manage this page on the page you're connecting to.

Click on the red Edit button found on the top right of the next page.

Then, scroll below and find the Links box. Click on Edit to add a Primary Website.

In the popup screen, enter your site address, making sure to leave out the "www". Click Save.

Next, click on the Link website button next the URL to approve it.

After the system recognizes you as the website owner via Webmaster Tools, a check mark signalling approval shall appear next to the URL.
Your WordPress.com site will now show up in the About tab of your page's profile, under Links.